THE IBEX BRAND has HELPED SECURE CONTRACTS WITH energy companies like Encana, Chesapeake, Shell and BP.
Effective branding helps fuel rapid growth and expansion for IBEX
A decade ago, Delorum saw branding potential in a trucking company working in the oil fields in southwestern Wyoming. It was clear that helping this small business grow and thrive in the competitive oil industry would require branding strategies beyond just putting a logo on a truck.
Market research and client consultations, coupled with the founder's vision to reinforce honest, hard work resulted in the development of the IBEX brand. The brand needed to resonate with billion dollar energy corporations while still attract hardworking, blue collar employees.
Since branding, IBEX has expanded from a small business with few trucks to an industry competitor with over 100+ vehicles, nearly 200 employees and four operations in three states managing contracts from energy companies like Encana, Chesapeake, Shell and BP.
In the years since initial design and branding, we've managed their online expansion, print communications, and internal processes to coordinate a cohesive brand that continues to help drive growth.
the real experience
Our creative team spent a few weeks in two of IBEX's field locations shooting images. Our purpose was to capture the raw essence of the brand and reflect more than just hauling water. We wanted to emphasize the founder's commitment to people and honest hard work.
Web design & DEVELOPMENT
IBEX has built a reputation of consistent reliability and transparency. These messages are clearly communicated throughout the images and content of the website. The site is designed and coded to allow IBEX to maintain and keep content up to date.
UNIFYING A FLEET
Design standards used to manage various sizes and types vehicles helped IBEX's fleet become unified, recognizable and memorable. IBEX can now manage all fleet graphics internally based off design standards created during our design and branding process.
TRAFFICkING COLLECTIBLES
IBEX's branded stickers and patches have become collectible among drivers from competing companies. They've been seen on hard hats, traded among drivers and even embroidered on personal apparel. Not only does this reinforce the IBEX brand, it proves that effective design and branding is memorable and appreciated by even those who aren't company employees.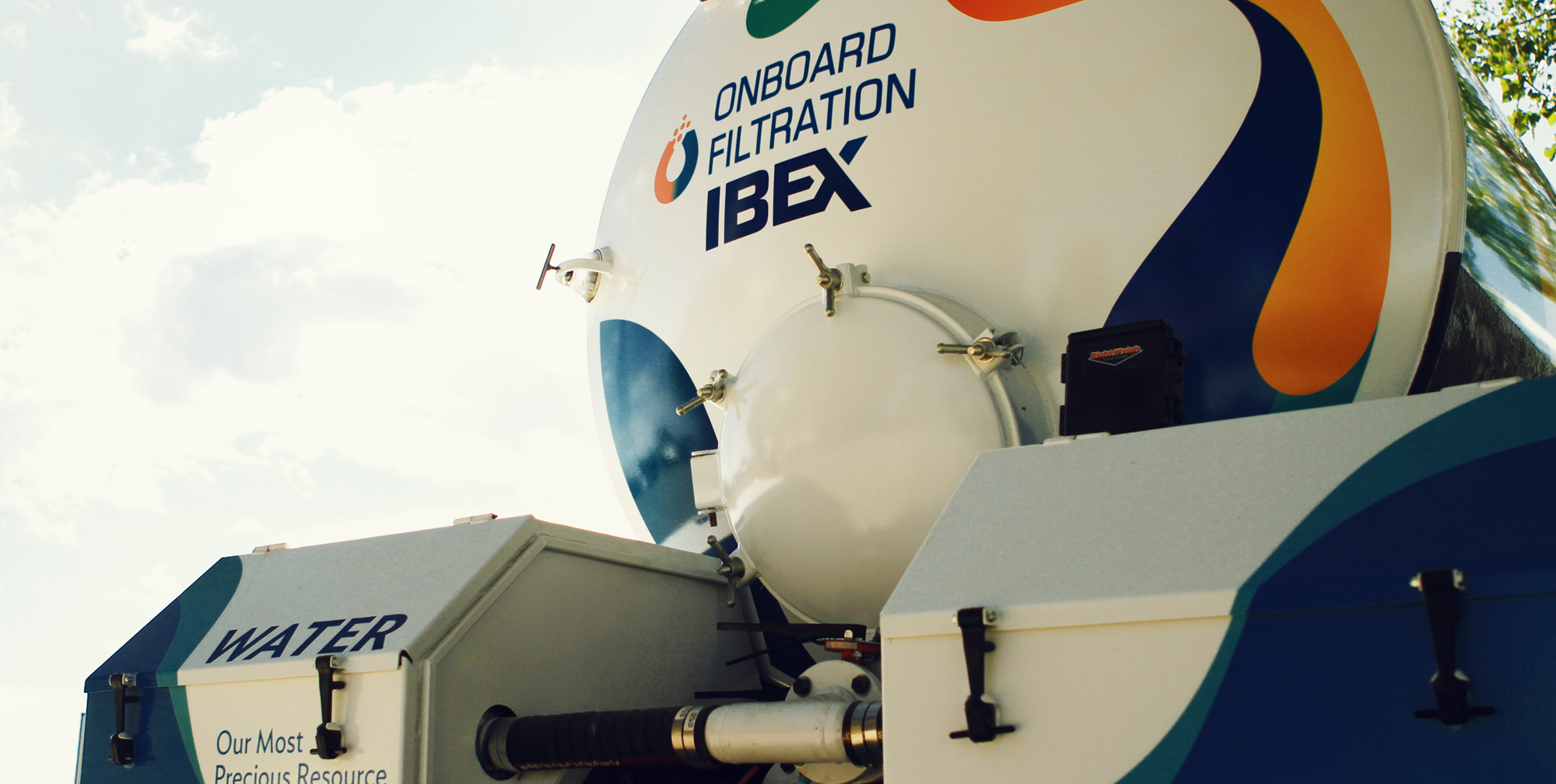 It's Really About People.
What do you do as a business when one of your employees has a goal to be a competitive mountain bike rider? IBEX sponsored him.
It was exciting to extend the IBEX brand in an area that wasn't anticipated when we first architected the brand. However, when executed well, a good brand is flexible enough to span new opportunities and remain true to the original vision.
LOGO DEVELOPMENT
These are a few of the many ideas explored after settling on the IBEX name. In many ways, creating an effective logo requires generating enough tonnage to uncover the gems and discard all the rest.